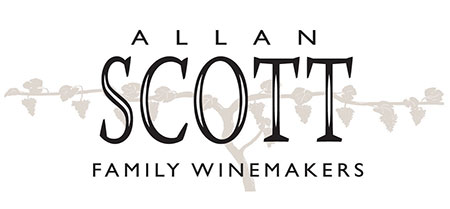 Allan Scott Family Winemakers – Marlborough
Located in Marlborough, Allan Scott Family Winemakers is one of New Zealand's iconic wine brands which is 100% privately owned and operated by the Scott family with vineyards in both Marlborough and Central Otago. Innovation and a passion for delivering affordable quality still wines and Methode Traditionnelle across a wide audience is their passion.
Black Cottage Wines – Marlborough
Black Cottage are dedicated to producing wines full of 'gusto'. Combining select parcels of fruit from the Awatere and the Wairau Valleys of Marlborough, they strive to create very special wines which are approachable and delicious.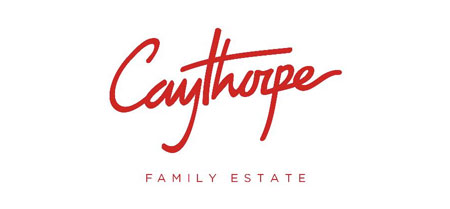 Caythorpe Family Estate – Marlborough
In 1876 David Bishell emigrated to NZ in search of a better life. He purchased land in the heart of the Wairau Plains and named it Caythorpe after his home village in England. Five generations later and still 100% family owned, Caythorpe now also boasts 110ha of world class vineyard and 2ha of a premium cherry orchard.
Four Hawk Day Wines – Marlborough
Four Hawk Day wines are produced on a family vineyard in Marlborough's Waihopai Valley. The children used to count hawks and decided that a 'Four Hawk Day' was a very special day. Vines are low cropped so the wines have intense, fresh and fruity flavours. Have a Four Hawk Day today!
Giesen & Ara Wines – Marlborough
From their first vintage in 1984 the three Giesen brothers have created great wines. Now whatever the occasion, there's a Giesen Wine for you to enjoy. Ara wines reflect the purity of the place they come from. One Place. Pure Marlborough. Come and try for yourself!
Hunter's Wines – Marlborough
Hunter's Wines are recognized as one of the pioneers of the Marlborough wine industry and one of New Zealand's best known family owned wineries. 2014 marked Hunter's Wines 30th vintage. Hunter's wines now boasts over 185 gold medals, more than 30 trophies and innumerable international awards and accolades. Hunter Wines are still breaking new ground today.
Rapaura Springs – Marlborough
Rapaura Springs is a family owned winery based in the heart of Marlborough, Rapaura, New Zealand. Each bottle of Rapaura Springs tells a story of a lifetime in Marlborough — of water and wine and working with nature. Wines made by family, filled with resilience and realised dreams, of bettering their best and breaking boundaries. Discovering new things and savouring the moment.
Somerton's Sting Sparkling Honey Mead – Marlborough
Somertons Sparkling Honey Mead is produced using honey sourced entirely from Mt Somers Station, naturally fermented and bottled at the Sugar Loaf Winery in Marlborough. The flagship product "Sting" is a lower alcohol, crisp, dry refreshing drop – perfect for summer sipping.
Summerhouse Wines – Marlborough
Life can be busy and it's important that we take a few moments to relax. Summerhouse Marlborough wines are made for those moments, to be enjoyed at the end of the day or on the weekend. Share it with family and friends, or not!
Sugar Loaf Wines is a small family owned winery in the heart of Marlborough's classic wine growing region, Rapaura. Started in 2006 by the then 25 year old Kate Acland, today Sugar Loaf has 21 ha of estate vineyards growing Riesling, Chardonnay, Sauvignon Blanc, Pinot Gris and Pinot Noir. Also producing late harvest desert wines and Sparkling.
Toi Toi Wines – Marlborough / Central Otago
Toi Toi Wines are family owned with a mission to deliver the best wines from the best regions in New Zealand like Marlborough Sauvignon Blanc and Central Otago Pinot Noir. Quality is the mantra at all levels from growing grapes in the vineyard to winemaking and customer service.
Two Rivers of Marlborough takes its name from the iconic rivers that feed Marlborough's Wairau and Awatere Valleys. Winemaker, David Clouston aims to capture and emphasise Marlborough's intense power, while producing complex, elegant wines with a slight European flair.
Villa Maria Wines – Marlborough
From a one-man band to a global brand in 50 years. Sir George Fistonich made his first wine under the name Villa Maria in 1962. Today, Villa Maria employs more than 250 permanent staff, grows 28 different grape varieties, and exports wine to over 60 countries worldwide.