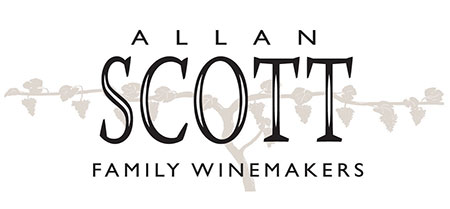 Allan Scott Family Winemakers – Marlborough
Located in Marlborough, Allan Scott Family Winemakers is one of New Zealand's most iconic wine brands. 100% privately owned and operated by the Scott family, Allan Scott operate vineyards in both Marlborough and Central Otago.
Innovation and a passion for delivering affordable quality still wines and Methode Traditionelle across a wide audience is their passion.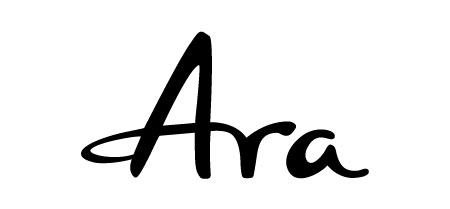 Sitting on the edge of the world, Marlborough's extreme climate can present challenges. However, the winemaking and viticulture teams at Ara embrace challenge and use it to create intensely flavoured wines that reflect the purity from the place they come from. Pure Marlborough.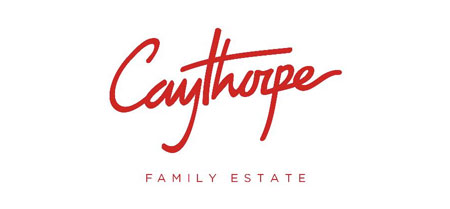 Caythorpe Family Estate – Marlborough
Caythorpe Family Estate on the Wairau Plains, Marlborough, has been farmed by the Bishell family for five generations – since they planted their first vines in 1987. Originally, grapes were on-sold but in 2015 Simon and Scott Bishell sought new challenges, shortly after creating their own label which is adored across the country.
Forrest Wines – Marlborough
Everything that is good about Marlborough is encapsulated in a bottle of Forrest Wines. Fresh, flavourful and pristine with a strong sense of place, these wines express the best of both grape variety and what the Marlborough region has to offer.
Giesen Wines – Marlborough
From their first vintage in 1984 the three Giesen brothers have created great wines. Now whatever the occasion, there's a Giesen Wine for you to enjoy.
Hunter's Wines – Marlborough
Hunter's Wines are recognised as one of the pioneers of the Marlborough wine industry and one of New Zealand's best known family owned wineries.
Established in 1979, Hunter's Wines have won over 200 Gold Medals and more than 30 Trophies. Still at the helm today is highly acclaimed Jane Hunter, CNZM; OBE and her nephews James and Edward Macdonald.
Lawson Dry Hills - Marlborough
Recently celebrating a quarter-century making world-renowned wines, the hands-on team at Lawson's Dry Hills are a humble bunch, quietly proud of the trophies and medals that reflect their efforts. These expressive wines are an authentic representation of both the grape variety and the land from which they are grown.
Rapaura Springs – Marlborough
Water from the snow-capped mountains above Marlborough has a six-month journey, filtering through bedrock, emerging crystal clear in an oasis adjacent to the Rapaura Springs Vineyard. Each bottle of Rapaura Springs wine tells a story of a lifetime in Marlborough – of water and wine, and working with nature.
Spy Valley Wines – Marlborough
Spy Valley wines are sustainably produced by one of Marlborough's few remaining 100% Kiwi family owned wine companies, with a reputation for consistently making award-winning wines.
Like most Marlborough wineries, Pinot Noir and Sauvignon Blanc are Spy Valley specialties but chief winemaker and aromatic fanatic Paul Bourgeois and his team, have set a benchmark for New Zealand aromatic whites.
Sugar Loaf Wines is a small family owned winery in the heart of Marlborough's classic grape growing region; Rapaura. Producing estate grown, award-winning Sauvignon Blanc, Chardonnay, Riesling, Pinot Noir, Pinot Gris and their estate grown late harvest Riesling.
Thornbury make wines that are first and foremost enjoyable to drink; wines that go well with food and wines that simply celebrate life. They've created a range of premium and easy drinking wines by simply matching New Zealand's favourite grape varieties with their iconic wine regions.
The image of the dancing piper which adorns Thornbury's bottles is Dionysus, the Greek God of Wine; he represents the fun and expressive character that epitomises their wine.
Toi Toi Wines – Marlborough
Toi Toi Wines are family owned with a mission to deliver the best wines from the best regions in New Zealand. Marlborough Sauvignon Blanc and Central Otago Pinot Noir feature strongly in the long-savoured Toi Toi Wines repertoir. Quality is the mantra at all levels from growing grapes in the vineyard to curating delicious wines.
Two Rivers takes its name from the iconic rivers that feed Marlborough -the Wairau and Awatere Rivers. Winemaker David Clouston aims to capture and emphasise Marlborough's intense power while producing complex, elegant wines with a slight European flair. This artful winemaking style becomes especially evident in the Two Rivers 'Isle of Beauty' Rosé – New Zealand's most admired Rosé.