Located in the beautiful alpine region of Central Otago in the South Island, Akarua was established in 1996 amongst a small band of pioneering vineyards. With estates in the 'Grand Cru' of Bannockburn – in Felton Rd and Cairnmuir Rd – and the Pisa subregion including a certified organic block; Akarua has enviable and diverse terroir from which to draw.
Akarua is a progressive, family-owned winery focused on producing pinot noir and sparkling wine speaking proudly of their unique origin and the dedicated and experienced Akarua team. Lavished with awards and accolades every year, Akarua's wines are exceptional quality and enjoyed across the world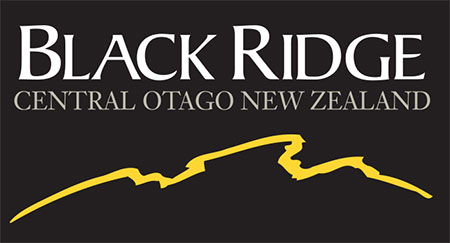 Black Ridge Vineyard – Central Otago
Pioneers, brave, fighters. These are words used to describe the founders of Black Ridge, one of the Southernmost vineyards in the world and the oldest in Central Otago. Now with almost 40 years' vine age and experience, Black Ridge Vineyard produce wines with a sense of place which are hand-crafted from the schist hills overlooking Alexandra Basin.
Domain Road Vineyard – Central Otago
Domain Road Vineyard produces a range of wines from two vineyards in Bannockburn, Central Otago. As a family owned and run business it is dedicated to an artisanal approach to producing wine. This attention to detail has decorated the vineyard with a string of awards for its wines. There are 9 different wines from grapes grown exclusively on their own vineyards.
Dunstan Road Wines – Central Otago
Dunstan Road is a boutique 2-hectare vineyard and winery situated in the Alexandra Basin, Central Otago. The vines and wines are hand- crafted with minimal machine or chemical input ensuring a personal touch flows through each bottle.
Judge Rock Wines – Central Otago
Elegant. Sensuous. Intimate. A romance not a blockbuster, feminine not masculine, balance not power, family not corporate, love not lust. Multi award winning winemaker Judge Rock boasts gold medals from Decanter, International Wines and Spirits Challenge and the Air New Zealand Wine awards.
They've snagged double trophies for Best Pinot Noir and Best Red Wine from the Australian & New Zealand Boutique Wine Show. Described by many as the Higgs Boson of Pinot Noir, Judge Rock's incredible success belies their modest size.
Kalex Wines – Central Otago
Wine made with passion using non-interventionist methods – wine that truly reflects a sense of time and place. Situated in the stunning Gibbston Valley, Central Otago; Kalex Wines focus on producing exceptional wine.
Maori Point Wines – Central Otago
Innovative and distinctive wines, grown and made onsite at a stunning riverside vineyard near Wanaka in Central Otago. Environmentally-thoughtful viticulture and artisanal winemaking are used to produce a wide range of iconic wines including Gold Digger, an encapsulating Sparkling Pinot Gris and you simply can't look past the Maori Point Wines' award winning Pinot Noir.
McArthur Ridge – Central Otago
With their keen eye honed solely to the tune of the Pinot Noir varietal, it's no wonder McArthur Ridge is quickly becoming known for their hand-crafted vintages. Pouring since the 2006 vintage, McArthur Ridge limits its' winemaker to only the finest hand-picked grapes, producing impeccable expressions of the Central Otago region.
Mount Michael Wines – Central Otago
Mount Michael Wines specialise in making premium, small batch Pinot Noir's, Pinot Gris and Pinot Rose. Using single vineyard fruit from the Lowburn, Bendigo and Gibbston sub regions, our wines are expressive of the land they come from and are treasured by all who know them.
Peregrine Wines – Central Otago
Peregrine is a privately owned, Central Otago winery dedicated to the production of premium Pinot Noir and a range of aromatic whites. Organic farming is fundamental to every level of viticulture, with a holistic approach that integrates crop and livestock farming.
Peregrine Wines is named in honour of New Zealand's endemic falcon, a bird without rival or fear.
Like all who come here, the Lloyd Family fell in love with the other-worldly beauty of Central Otago – the land and the lifestyle. Their name, Te Kano is Maori for seed.
It reflects our commitment to the rejuvenation of the land they call home. Te Kano wines are a sensory experience that really couldn't come from anywhere else.
TOSQ is passionately committed to organic farming, producing wines with interest and individuality from their BioGro certified vineyards situated in the Pisa sub-region of Central Otago. Of special interest is an orange/amber wine they make from Flora, a rare grape variety that is a cross between Semillon and Gewürztraminer.
Wet Jacket Wines – Central Otago
The Wet Jacket brand is a unique concept reverencing the history of farming in Central Otago and the early European history of New Zealand while celebrating the modern wine industry of today.